The Internet has shortened the distance gap and inter-connected the world with each other.
Where there are many benefits of the internet one is widely becoming popular and that is playing online games.
The nature of playing games has been revolutionized, although people still play games using DVD, CD, and cartridges they are slowly diminishing away.
On the other hand, playing online games is more entertaining, as it allows gamers to compete from around the world with each other on the same platform as in leagues, tournaments, etc.
The popularity of the online gaming industry and misusing sensitive information
It might be surprising for most people that alone gaming industry is larger than both the music and film industry.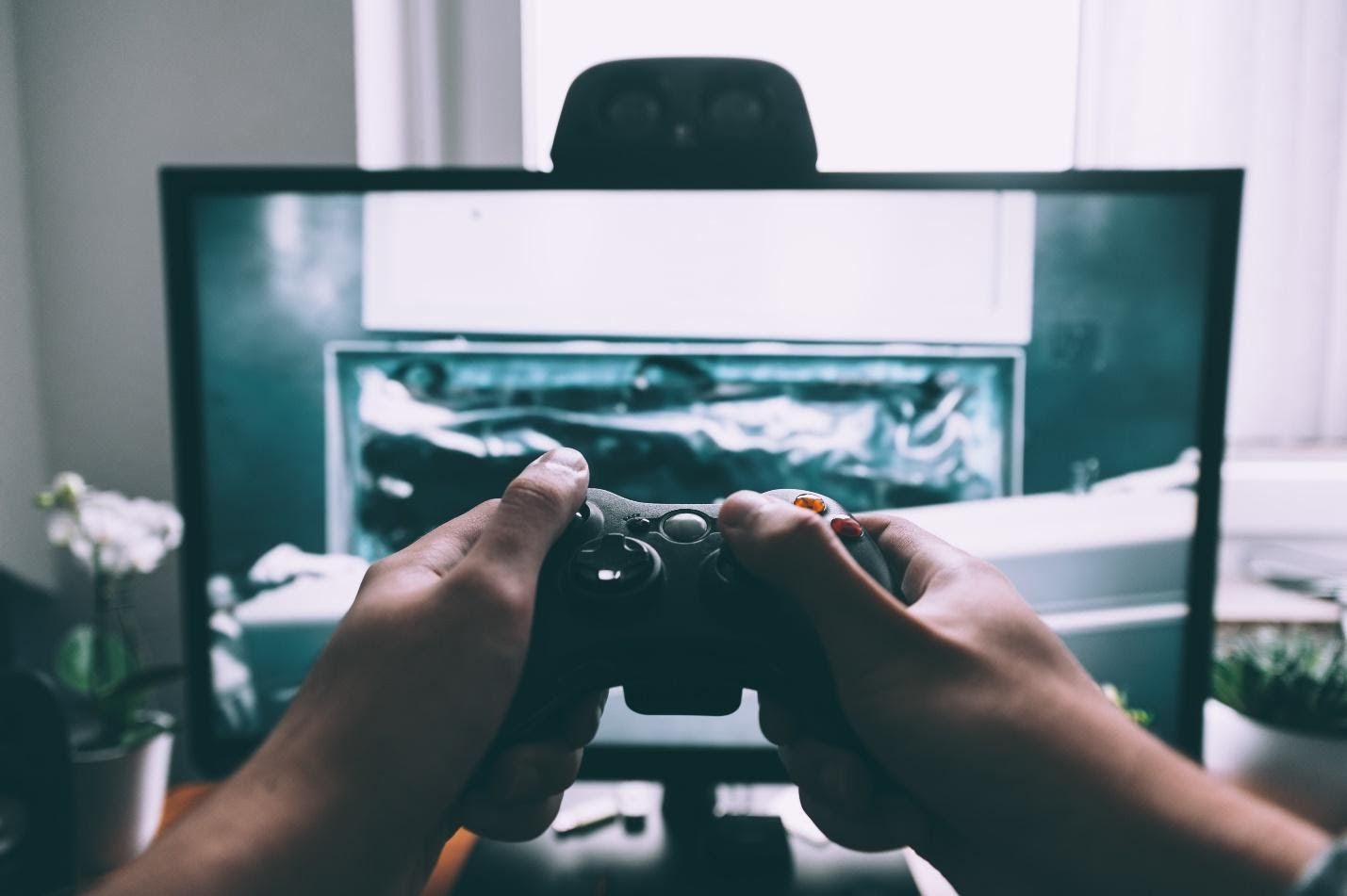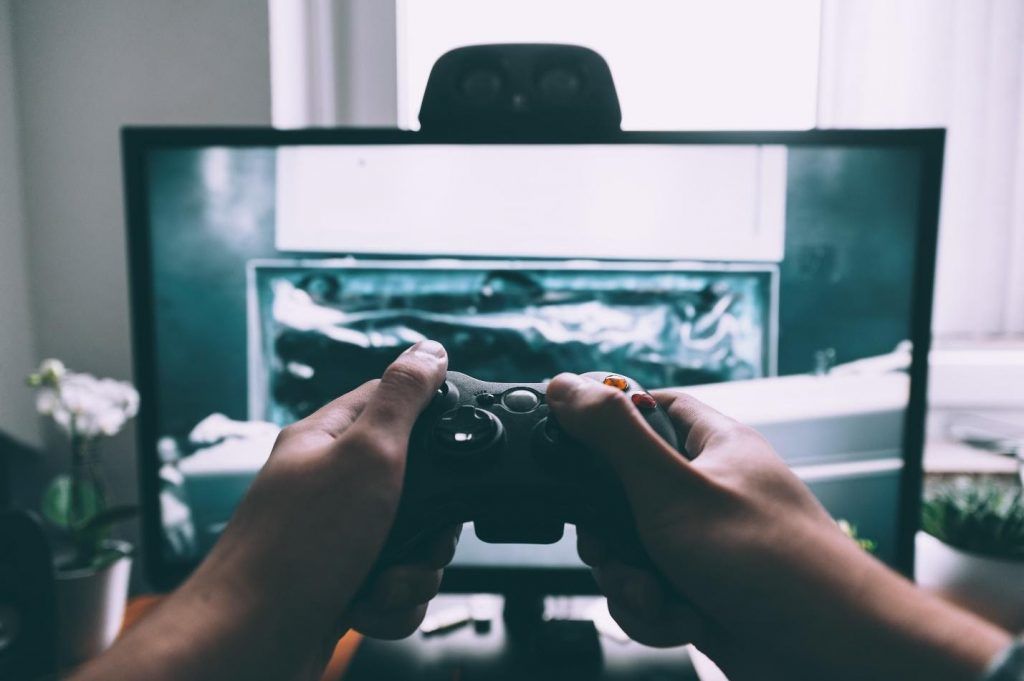 According to research, it has been observed that the video gaming industry is worth $159.3 billion in 2020 and on the other hand, 700 million people play online games.
Now with the eruptive popularity of online gaming, it's very tempting for people like sponsors, advertisers, gamers, and as well as scammers.
So everyone is looking to get a pie of this cake, In this so-called optimistic sector one area is high on risk and that is sensitive data which includes credit card details, personal information, and other important credentials.
Scammers or hackers are striving for new loopholes to extract this sensitive information to use it for the wrong means like misusing personal information, to withdraw money from credit cards, etc.
This arises the importance of taking preventive measures to at least minimize the risk of getting attacked by random hackers.
One effective preventive measure is random credit card generators.
Before going deeper into factors to consider, we need to first understand what is a credit card generator?
What is a credit card generator?
These are online fake credit card generators that are programmed with the latest technologies and complex algorithms to create fake unique credit card details.
Most of these online tools are programmed to create auto credit card details, while few top-quality credit card generators give advanced mode access to the user to create for themselves a virtual unique credit card.
Top-quality generators help create unique card details that are built on customized credentials. For example Prepostseo, Creditcardgenerator, Bestccgen.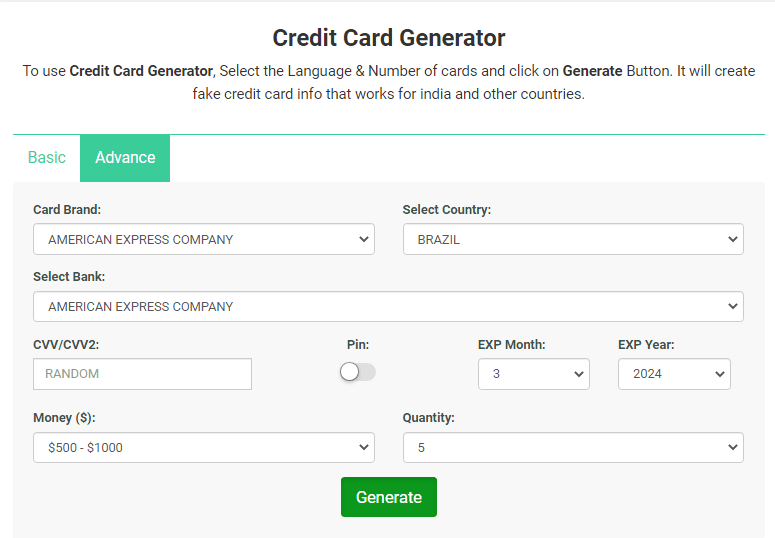 Uses of Credit card generators
Although these credit card generators create fake details the use of these card details are very similar to a real one like the CVV, Expiry dates, Name, etc.
Therefore it seems natural and original to the receiver end, until and unless the receiver end uses high tech software to check the validation of credit cards.
Below are the uses of credit card generators:
People can use these fake credit card details to initially test a software, application, or a website
It helps to use trial periods like Netflix and other similar platforms where they demand credit card details upfront
While paying online paid games, gamers can take advantage of credit card generator for free trials
Sometimes users are in a rush to use new software or application but are not sure about the software is credible or not, therefore they can use virtual credit card credentials to use that software for a limited time.
Up till now, it's quite clear that these random credit card generators can be the first line of defense while taking preventive measures from a security breach.
But now as there are numerous credit card generators it can be quite tough for any gamer to choose the best credit card generator according to its need.
Hence, we have created a list of top factors to consider when selecting a credit card generator for online games.
They are mentioned below.
Top factors to consider when selecting a credit card generator for online games
First of all the top-quality credit card generator should have all the important credentials when needed
A top-quality generator should allow the gamer to customize credit card details according to his/her needs
A top-quality generator should have bulk credit card details in it, in case if anyone does not work the other one works
Top-quality generators should be free to access and do not ask for any sort of personal information
Top-quality generators should create card details that do pass the initial testing or should be valid
A top-quality generator should be safe and legal to use for rightful purposes without any obligations
Virtual credit cards created by quality generators should pass the test of free trials procedures
Top-quality generators should not slow down or impact the performance of a gamer once it reaches an expiry date
Virtual cards generated by the use of these generators should allow a gamer to use the details in multiple formats.
Conclusion
With the increasing popularity of online gaming and banking involvement it's giving birth to new loopholes for hackers and scammers to break into sensitive information.
Hence using a top credit card generator will certainly play as an important defensive wall from life-threatening security breaches.