If you are experiencing issues with your Youtube App on Android then you are not the only one. There are many people who reported that they are having issues such as Youtube Keeps Pausing videos and music on their Android device. This issue is not new and it has been addressed in the past too, today in this article we are again going to discuss the possible reasons for your Youtube app to Keep Pausing and how you can fix this issue without any trouble.
These days, almost everyone who has a Smartphone uses Youtube. Youtube has become a part of our daily lives. From watching Entertainment videos, Songs, and movie trailers to Learning different stuff online, We can find videos and tutorials about almost everything on Youtube. Youtube is used by over 2 billion people every month and thousands of videos are being uploaded every day on this Platform. However, like many other applications, this App also has its own problems and one major problem is Youtube Pausing Videos and Music on its app.
The Youtube App crashing or Pausing videos, Filters not working, Search feature is disabled, Videos are not getting downloaded are one of the common issues that Youtube users face. There can be many reasons for your video to keep pausing on Youtube. Below we are listing a few such reasons.
Reasons for Youtube Video to Pause
There can be more than one reason(s) for your Youtube video player to not function properly. The most common reason is an outdated App or a problem with your Internet Connection. However, these are not the only reasons. Below we are listing all the possible reasons for Youtube videos getting paused randomly.
Wrongly Connected Headphone jack
Slow/No Internet Connection
Outdated Youtube App
Autoplay videos option disabled
Bad Cache/Data
Browser issues.
How to Fix Youtube Keeps Pausing?
If the issue is new to you and if this is the first time your Youtube video is pausing then we suggest you Clear the Youtube app from the recents and restart your App again. If you are constantly getting the Youtube video keeps pausing error on your Android Device then you should try some other troubleshooting methods in order to solve this error.
Wrongly Connected Headphone jack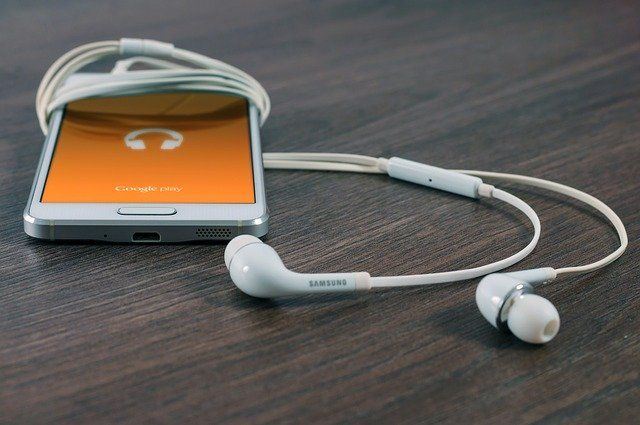 The most common reason for your Youtube videos to not play properly is because of your Headphone jack. Whenever your Headphone jack is not connected properly to your device, or it keeps disconnecting from your device. because of this the song or the audio that you are playing on Youtube will suddenly play on your speaker making it the most awkward situation for you and for the people around you. To protect your phone from playing the music on Loudspeaker android stops the music from playing outside your headphones.
Due to this feature, Many Youtube users face the Video Keeps pausing error on their App. the easiest way to solve this error is to check your Headphone jack for possible faults and replace it if the faults are found. If you have Bluetooth or other headphones, then connect it to your mobile and check if the problem exists.
Bad Internet Connection
If you are experiencing some problems with your internet connection or your internet connection is not fast enough to load Youtube Videos, The videos will keep getting paused. Youtube recommends you have a decent internet connection.
Youtube has a feature that automatically pauses the video when you have no internet connection. This is done to save you from an endless loop of videos getting loaded and also to eliminate multiple requests to the Youtube server.
If you experience Youtube videos getting paused on your device, Check for your internet connection and see if it is connected properly and working well. You can try switching between different Apps, Browsers, and devices on the same network to check their status and to play youtube videos without getting paused.
Autoplay Option Disabled
Youtube app comes with a lot of loaded options, one of them is Autoplay videos. This option automatically plays the next video on the list after the existing video is finished. This is done to keep you entertained and play videos or music without any human touch. This feature allows you to play videos in the background and you can do something else while videos are being played on autoplay.
By default, this option is enabled in your Youtube android app. However, if your battery is low (below 20%) then Youtube will prevent the videos from getting autoplay to save your Phone's battery. Also if you manually disable the feature then Youtube won't autoplay any videos.
To enable this feature on your Youtube app, Go to your Youtube App and play any video. Look for the "Autoplay" option below the comments section (For the new Youtube App). and use the toggle button to switch between On/OFF to enable the autoplay option.
Bad Youtube Cache/data
Cache files are used to store temporary data on your device. Almost every app has its own Cache folder where Cache files are stored. Sometimes due to corrupt or broken code, these Cache files get corrupt and you should remove them as they might create issues such as pausing the Youtube Videos.
Here are the steps to clear Cache data for the Youtube app on your android device.
Step #1: Go to Settings
Open the application drawer on your Android device and go to the Settings page.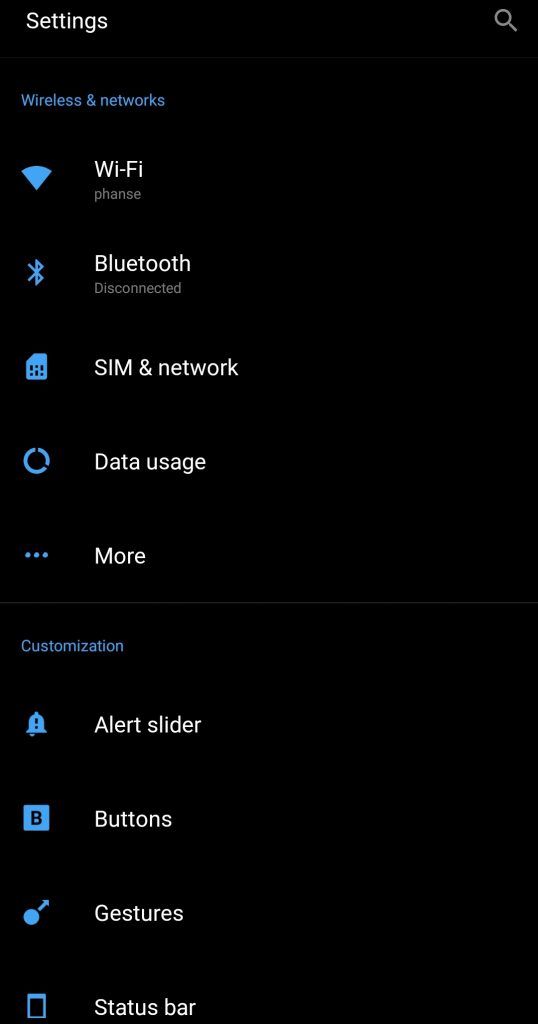 Step #2: Click on Manage Applications
Click on the "Apps" or "Manage Applications" option on your mobile and then click on the "Application List" or "Installed Applications" button.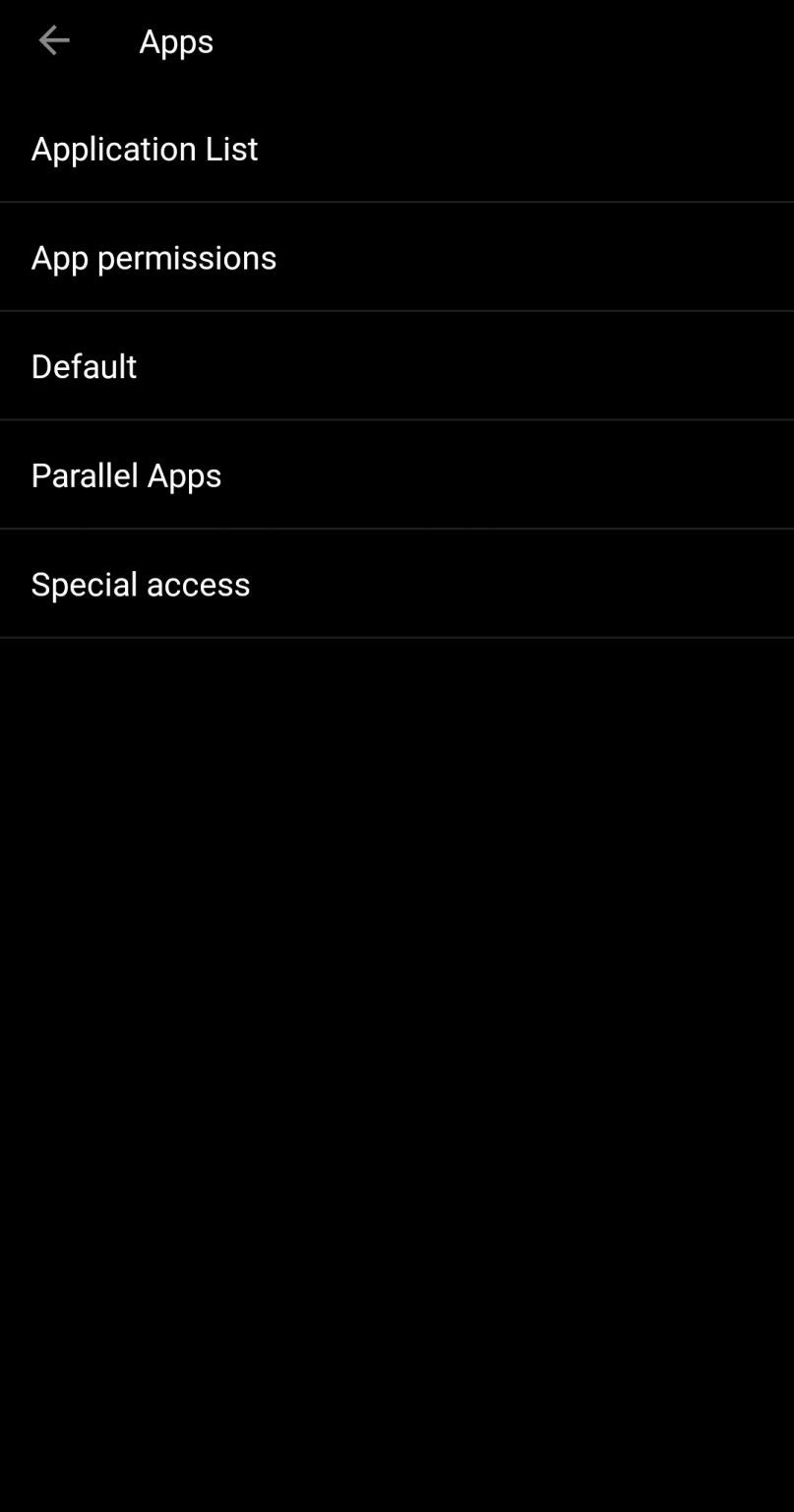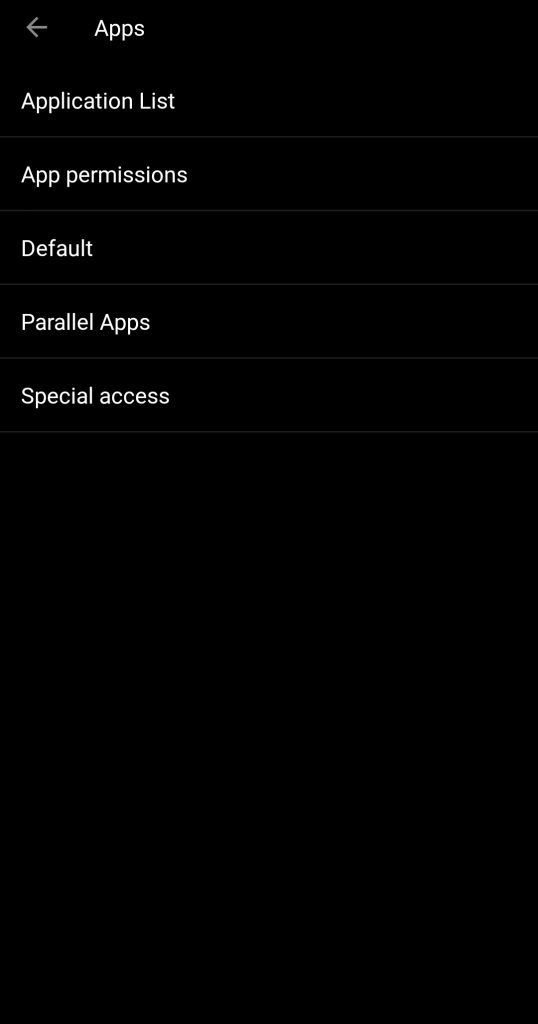 Step #3: Open Youtube Options
On the Applications list page, scroll down and look for Youtube and click on it. select the Storage option under App info.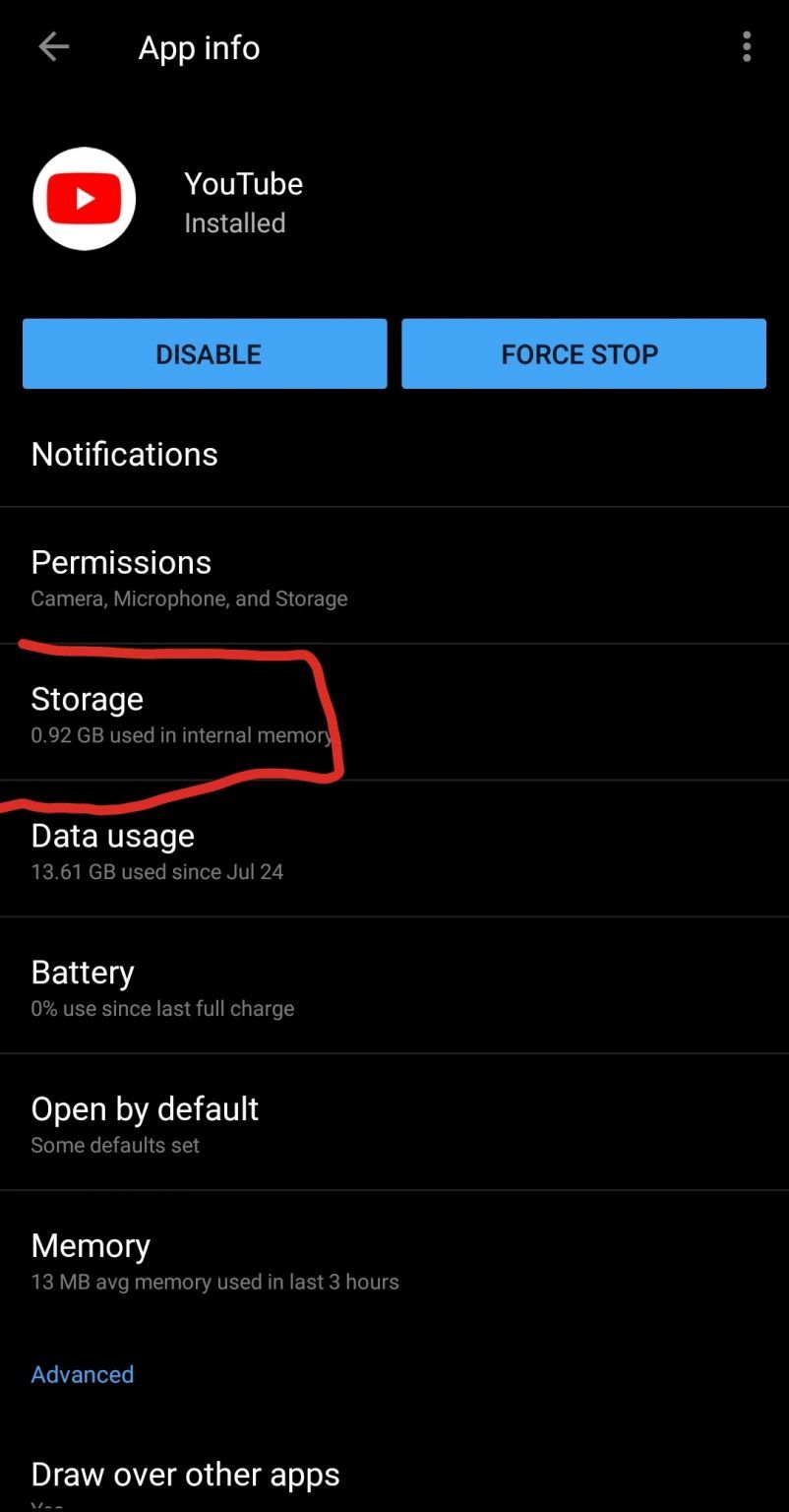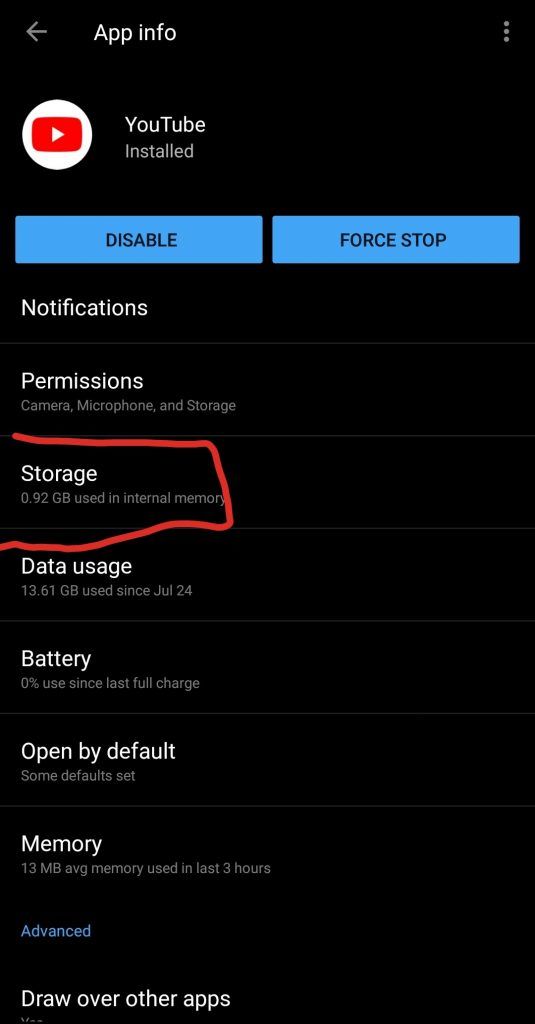 Step #4: Clear Data and Clear Cache
The final step is to click on the Clear Cache button, If the problem is still not fixed, come back and follow the same steps except this time select the Clear Data option.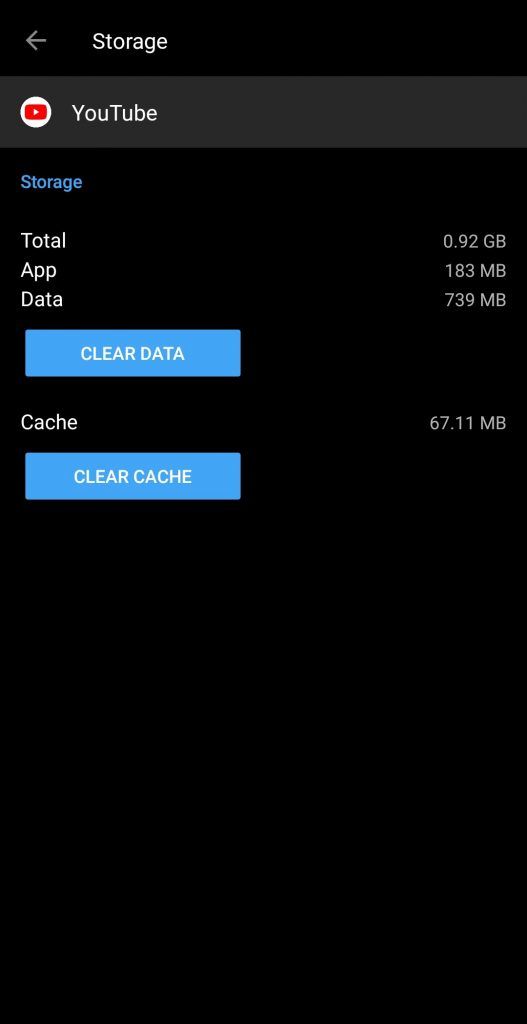 Browser Issue
If you are using the browser app to access Youtube then you should check for the updates of your browser. There are many reasons because of which the Youtube website is not able to function properly on your Browser app. We suggest you switch between different browsers to check and see if the problem is the same across all the browsers.
Below we are listing some of the reasons for your Youtube video to keep pausing on Browser
Bad cache/data
Unwanted Extensions
Wrong DNS records
Use of VPN or IP Changer App
Outdated browser.
Outdated Youtube App
Most android users do not turn on the Auto-update App feature on their device. Due to this, many important app updates are missed and they never get installed on your computer. App updates are good and they include patch files for already detected issues.
If your videos are constantly getting paused on the android device then here are the steps to Update the Youtube Application.
Click on the Play Store App on your device.
Click the three lines given at the top-left corner of your screen and select "My Apps & Games".
Under the "Updates" tab, click on the "update all" button to update all the android apps on your device, or scroll down to Youtube and click on the "Update" button to update that individual App.
Finally exist the Play store and open the Youtube app to check if the problem is solved.
Final words!
We hope, by following the methods mentioned in this article, you will be able to fix "Youtube Keeps Pausing" on your android device. If you have still not found the solution to the problem then please let us know by commenting below and someone from our staff will help you to get rid of Youtube videos pausing issue,