Imagine yourself standing in a warehouse full of your products. There are endless rows of items and packages aimed at your potential clients. However, do you have adequate stock for those customers? Is your warehouse set up in such a way that orders arrive on time?
When delivering things from the warehouse to the customer location, there isn't much room for error. It just takes one blunder to damage your company's reputation and cash stream. Luckily, there are ways to avoid this and optimize your warehouse business. Here we will present some of them, so let's check them out.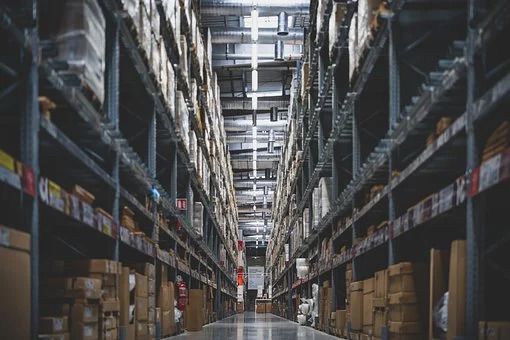 Safety
Maintain a clean, orderly, and well-organized warehouse. Spills and debris should be kept out of aisles and walkways. Allow no boxes or products to be left in paths that might cause people to trip. With extremely visible floor markings, indicate all pedestrian paths, vehicle lanes, and inclines. Employee safety must always take first place. All of your safety requirements must be known to them, and they must adhere to them. They must also know how to safely operate all of the machinery they will be using to choose goods, such as forklifts, trolleys, and scaffolds. Make certain that no wires or other equipment are dangling over walking paths or traffic lanes. Make use of available wall space by installing storage lockers or hangers. Tape or cord coverings can be used to manage cords on the floor.
A warehouse without the necessary structure to manage tool mobility and employee safety can demoralize employees and result in insurance claims in the event of a catastrophic accident or injury.
Be Close
As a warehouse manager, your primary task is to control inventory, ensuring that the right products arrive at the right time. Create a logical organizational system that is easy to understand and can be utilized to save time for workers searching for products. You might also look into purchasing and constructing some of the amazing warehouse offices to ensure that you are always available and close to your workplace. To begin, keep the most often moved things in a central area of the warehouse. Additionally, you can group similar items that are regularly moved together to make it easier for employees.
Consider structuring pick lists so that related goods are grouped if you consistently ship large orders to a few important clients. You may set it up such that the choice lists are grouped and the real items are separated subsequently for smaller orders to a big number of clients.
Business Development
Warehouse optimization should lead all internal operations, whether a company is new to operating a warehouse or has been doing so for years. It may assist in laying a solid basis for future success and growth, particularly for a startup firm. It can help streamline your inventory management approach and enhance areas that aren't working to their full potential for organizations that currently have a functional warehouse. Optimizing processes has financial benefits in addition to ensuring effective warehouse operations. A lot of things have to go perfectly for a single order to be fulfilled.
Every day, warehouses lose money due to incorrect shipments, refunds, improper inventory counts, and human mistakes. Inefficient procedures are the root of all of these mistakes.
Through barcode scanning, warehouse management software combined with an inventory management system may solve these inefficiencies and reduce errors.
Lighting
Make certain that all spaces are suitably illuminated. Low vision might lead to picking and sorting errors. By keeping your personnel awake and aware of their surroundings, bright lights promote efficiency and safety. Finally, develop an agreement on how the workplace runs by placing enormous visual signals of various safety and general warehouse recommendations around your warehouse.
Maximize Your Space
Separate things by size and store them among similar-sized items to maximize. It's a lot easier than you would expect. Determine the number of various sizes of products in your inventory. Separate the smaller and larger goods in different racking sections. It doesn't have to be a fully distinct row; it simply has to be split from the rest of the objects. This method helps you make the most of the space you currently have in your warehouse and reduces the risk of misplacing smaller things because they'll all be together.
Clean Floor
Your floor space is incredibly important, whether you utilize a racking system or floor stacking because it is one of the most accessible areas in your warehouse. It should only be used to store active inventories. Here's how to get those floors clean. Debris should be removed. Non-essential debris should not be taking up the most precious area in your warehouse, not simply because it is a safety threat. Sweep the warehouse regularly and transport the rubbish to marked trash cans. If you have underutilized equipment in your warehouse, assess its condition and determine whether it can be resold. Consider storing the equipment in a different area if it can be utilized at a later date but isn't needed right now. Pallets that haven't been utilized are treated the same way. Examine their condition to see whether they may be repurposed. Many pallets can be recycled rather than cluttering up your warehouse if this is not the case.
WMS
When it comes to warehouse efficiency, investing in a warehouse management system (WMS) with business intelligence capabilities makes a tremendous impact. A warehouse management system (WMS) can connect warehouse systems and processes to better organize operating systems and boost product availability. Data collecting, barcoding, scanning, packing, shipping, stock control, and other critical operations may all be automated using inventory management software.
Optimizing warehouse operations makes it simpler to guarantee that shipping labels are easily available, that compliance criteria are met, and that the labeling process can be automated.
Hopefully, these tips will help you save space, improve efficiency, and reduce costs in your warehouse. They assure order fulfillment accuracy, taking care that your warehouse processes are free of mistakes, deviations, and defects. Eliminating shipment problems will improve customer engagement and satisfaction significantly. Choose the ones that will operate best in your warehouse and put them in place as soon as feasible. It's now time to start making the most of your warehouse space.