Believe it or not, data security affects small businesses just as much as multinational corporations. Although you may believe that bigger companies are the only targets for cybercriminals, you would, sadly, be incorrect. These days, even brand new, small businesses must evaluate their online data security needs.
If you are new to the online business world or simply want to check you are operating properly, then this article is for you. Online data security should be a priority for your small business. So, if you haven't examined or made a start on your data protection systems yet, read on to find out why you should and how to do it.
Online Security Risks
Modern business has become far more efficient thanks to the use of computing power and online systems, however, with these benefits have also come to a lot of risks. Unfortunately, this is the way things go now, with many businesses regularly targeted by cybercrime. These criminals want to expose data you store, steal passwords, and get hold of just about any valuable data they can get their hands on. Data is worth big money, so stealing it has become commonplace.
Risks come when storing information, performing transactions, and even emailing personal information. Most business owners employ basic security standards, many of which are included with the software or email servers, but it's important to add extra layers of security to everything you do and own – more on how to do that shortly. That's why software development companies like Sumatosoft started spending more efforts in developing non-vulnerable solutions.
The Cost of Data Breaches
Unfortunately, small business owners suffer the most when it comes to online security breaches. It is estimated that the average cost of a data breach to a company is around $200,000. Now, many large corporations could manage this cost, burying it in their huge profit margin. However, small companies like your own may struggle. Not many new businesses or small companies have $200,00 spare to manage a data security breach. This could, therefore, be disastrous to small business owners, with some even having to close their doors due to a bill this size.
Data Breaches Are on the Rise
The other reason to take note of your online security is that data breaches are constantly on the rise. In the UK, for example, statistics show that 65,000 attempts are made to hack small businesses every single day. Of these 65,000, 4,500 are successful – scary numbers. In the USA in 2019, data breaches exposed over 8 billion personal records over the year. These numbers are staggering, showing that cybercriminals are becoming more sophisticated and targeting even small businesses more consistently. It's time to add extra security to your business operations online.
Card Payment Regulation
One of the most important sets of data that needs to be closely protected and monitored is your customer's card information. This data is highly sought after by hackers as it allows for easy credit card and identity fraud. It is highly likely that any time you have experienced credit card fraud, the fraudsters got your data from an online breach.
There are a set of regulations surrounding card payments known as PCI compliance. This set of rules and regulations, established by all the major card brands over a decade ago, helps to make sure that all merchants using, storing, or transacting customer card details maintain a safe and secure environment when doing so. Make sure you are compliant with these rules if you are dealing with card information.
Personal Data Protection
One of the other issues you want to worry about is your own personal data. Alongside customer data, business information that is lost, leaked, or stolen could cause catastrophic consequences to a small business. Make sure that your business data is backed up and encrypted at all times. One of the best ways to do this is by using a cloud computing service.
Instead of storing and working on all of your important paperwork locally, do it in the cloud. This allows for collaborative and remote working, while also giving an extra layer of security for every single piece of data stored in the cloud. This solution is far easier than trying to create and maintain in-house encrypted servers, which would require a large IT team and infrastructure.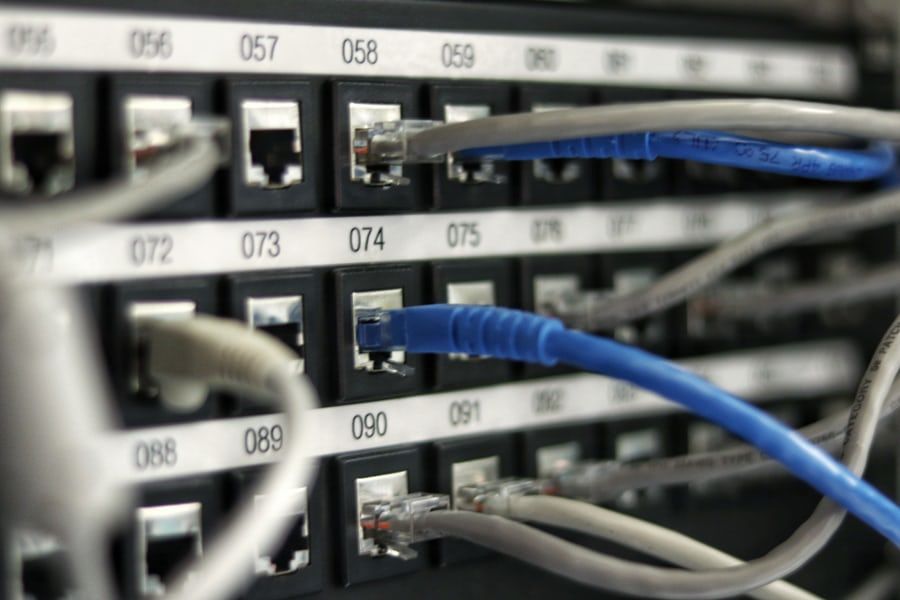 Network Security
Network security is vital, too, as a weak network can leave you quickly vulnerable to attack. Firstly, make sure your company's wifi is strong, with a highly secure password, and is encrypted if possible. Secondly, consider the use of a VPN. A VPN is a great way to hide data from hackers. It effectively blocks any tracking of your traffic and hides all data that passes through it. This is an extremely easy way to protect a large portion of your online data.
Improve Your Productivity
All of these things can help improve your office's productivity, too. Using cloud systems, for example, can lead to improved sharing of workload and remote collaboration. Using VPNs and secure networks can make your internet use far speedier, with no lag or data dropouts. Plus, implementing automated solutions to check for data breaches means you'll not have to spend many man-hours on it yourself.
So, protecting your data is important but it can also be easy and efficient. At the end of the day, you should want to do everything possible to protect your business and your customers, with the added bonus of not receiving hefty fines or losing income. Protect your data online and watch your business grow, safely.