Learning the ins and outs of video camera operation is crucial for any content producer serious about delivering viewers with high-quality feeds. When using a camera, it's important to keep a few factors in mind, including framing, focus, and lighting. The fundamentals of video creation are simple to learn, and with little exercise, you can produce broadcasts that viewers will find both interesting and enjoyable. As sites like Twitch and YouTube Gaming grow in popularity, more and more viewers tune in to watch live video streams. Whether you're a gamer, a musician, or just someone who wants to tell the world about what they're passionate about, streaming is a great way to do it. Video cameras' increasing popularity as a means of documenting important life events is not unexpected, considering the exponential growth of this technology in recent years. There is such a wide variety of cameras out there, and
Razer's streaming webcam
is just one of them. Picking the ideal one might be challenging for you. There are always ways to enhance your abilities with a video camera, whether you're just starting or have been using one for years. In case you've never picked up a video camera before, here are five pointers that will come in handy whether you're making a short film or a corporate video.
Discover Your Camera's Potential
Learn what each option accomplishes by reading the handbook and giving it a try. You can get the most out of your camera and prevent problems if you follow these steps.
Take Your Time and Set Up Your Shots
Take some time to visualize the shots you want to take before you start taking them. You may save time and avoid shooting unnecessary material by doing this.
The overall quality of your video will increase and your shots will remain stable if you use a tripod.
Be Aware of The Illumination
The quality of your film may be greatly improved by investing in good lighting equipment. Before you start filming, make sure you've tried out a few various lighting schemes.
Get Yourself Some High-Quality Lenses
The results of your filming will greatly benefit from this.
The Need for Video Cameras Has Been Affected by Digital Technology
The methods used by companies and the methods used by customers to buy products and services have been revolutionized by technological advancements. Traditional video cameras have been less popular as digital cameras have become more common due to the proliferation of digital technologies. This is because digital cameras are more accessible financially, provide more functionality, and are easier to use than their analog counterparts.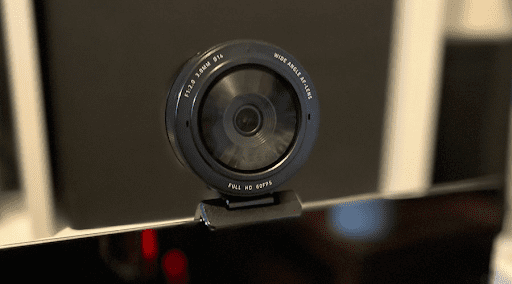 Because of the proliferation of digital cameras and, more recently, smartphone cameras, the market for video cameras has decreased. There has been a shift toward adopting smartphone cameras in place of dedicated cameras due to the improvement in image quality. In several ways, digital technology has altered the market for video cameras. There are several advantages to using a digital camera over a conventional video camera, including:
Digital cameras are more affordable than traditional video cameras.
They have more features than traditional video cameras.
They are more user-friendly than traditional video cameras.
Video cameras may not be as trendy as they once were, but their widespread usage in the workplace ensures they won't go to waste any time soon. For instance, video cameras are still widely used by the media to record events.